MANAGING DIRECTOR'S MESSAGE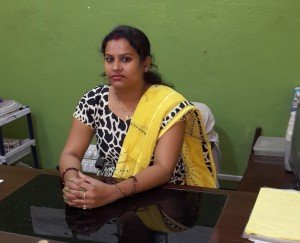 Welcome To Amar Jyoti Coaching Centre Pvt Ltd., is one of India's leading learning institutions and was established with an aim to develop as the final destination for all career initiation programmes. AJCC' unflinching reputation has been built, in large part, by its un-compromising standards and focus on the intellectual and personal development of the individual learner. We want people who question, challenge and think creatively, and those who are prepared to take on new concepts and ideas.
We welcome students who are prepared to interface their experience and diverse backgrounds with our high-end educational programmes, for their transformation to a developed personality prepared to face not only competitive examinations but also succeed in modeling successfully their respective career paths.
Mrs. Chunki Jha (Managing Director)